Our Rooms

All our rooms in Dunster Castle Hotel are designed to blend the traditional grade 2 listed charm with guests' expectations that relate to modern living. In all rooms guests will find old fashioned comforts such as Mile's traditional tea and coffee with homemade shortbread biscuits, alongside the latest wall mounted SMART TV's that allow guests to watch catch-up services, keep in touch with friends through social media, search the internet for interesting places to visit whilst in Dunster, or even just watching plain old high-definition TV. It's all possible whilst at the same time being connected by your own devices by our new superfast broadband. Continuing the 'modernity in tradition' theme, all rooms have USB power sockets to keep your electronic devices topped up.
Most of the rooms face Dunsters' medieval cobbled street where guests can watch the world go by. The cosy beds with duck and goose-down quilts ensure that a restful nights sleep can be achieved before tucking into the following mornings tasty Exmoor breakfast options.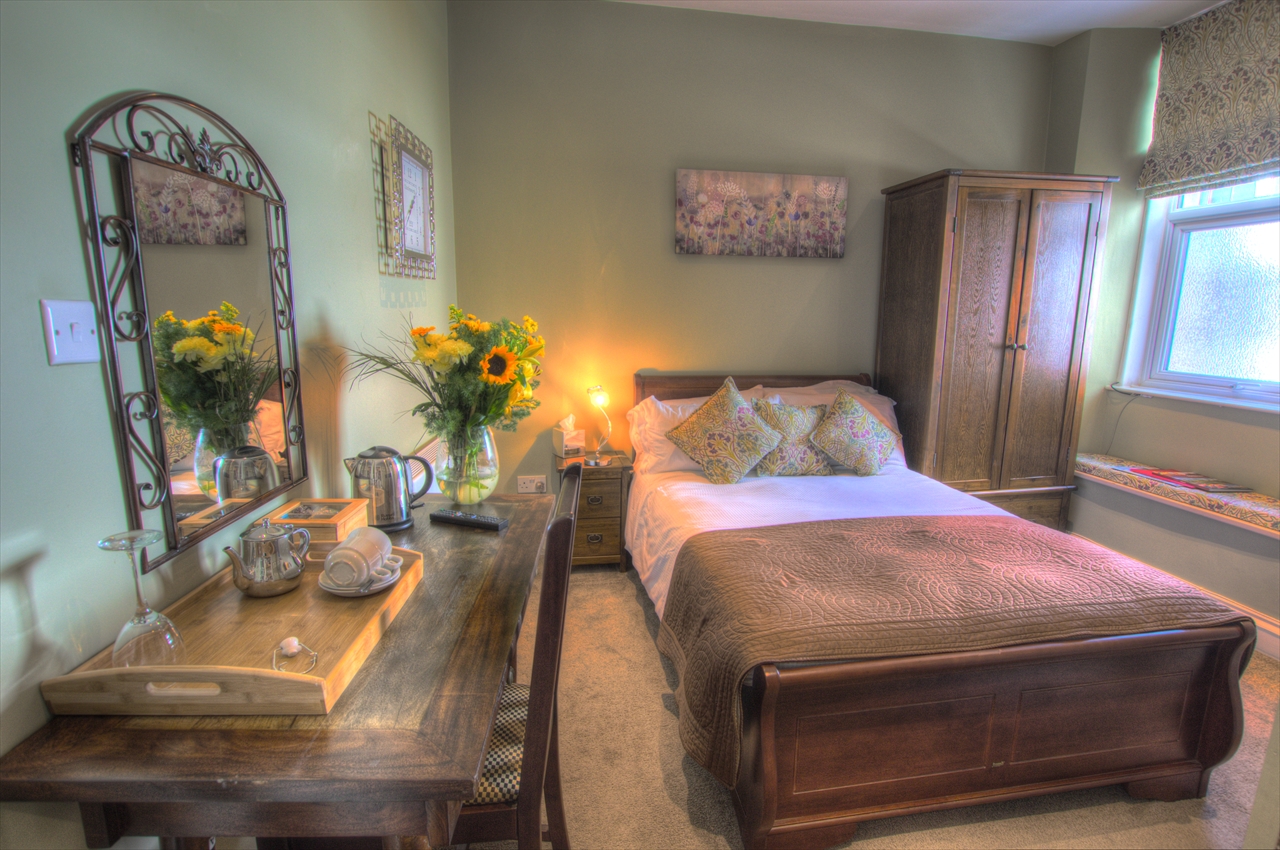 Gallox Room
Being on the second floor of the hotel and with eaved walls, it is one of our smaller rooms. Never the less, it has plenty of character and features all of the facilities of our larger rooms with an en-suite shower and the most luxurious double bed.
Winter Warmer 2018:
This weekend, we are offering 25% off all luxury rooms in our hotel to all who book for a minimum of 2 nights commencing 9/3 to 12/3.
If you would like to find out more, please do not hesitate in giving us a ring on 01643 823030 and speak to a member of our team.